AIRPORT MANAGER:
Tim Costello
520-568-1683
PROPERTY LEASING:
Planning Office
520-568-3246
custom leasing solutions in a
native environment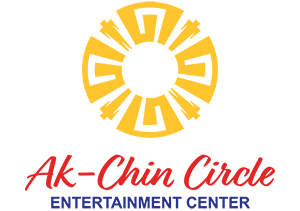 Airport Weather
Meteorological Conditions
Ak-Chin Regional Airport is located in northwest Pinal County in an area that receives approximately 7.98 inches of precipitation annually. The mean maximum temperature of the hottest month, July, is 106 degrees Fahrenheit, while the average minimum temperature of the coldest month, December, is 34 degrees Fahrenheit. The annual average maximum temperature is 87 degrees Fahrenheit and the annual average minimum temperature is 53 degrees Fahrenheit.
Afternoon thunderstorms are common in southern Arizona during late summer and early fall during the Monsoon season. Days with precipitation averages about 32 days each year and days when visibility is restricted averages approximately 68 days each year.
Local Weather
Ak-Chin Regional Airport has an AWOS 3P to provide local weather information. The frequency is 126.900 MHz, or can be contacted by phone at 520-568-7704.
Local Area Forecast From the National Weather Service
Detailed Aviation Weather from the National Weather Service
MARICOPA WEATHER
Talk on Twitter:
@AkChinAirport