AIRPORT MANAGER:
Tim Costello
520-568-1683
PROPERTY LEASING:
Planning Office
520-568-3246
custom leasing solutions in a
native environment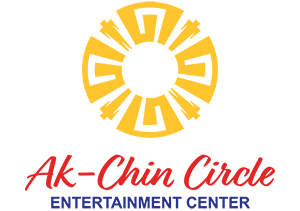 The Advantage of Landing in a Native Environment
Located away from the congestion of metropolitan airspace in the northwestern part of Pinal County, the Ak-Chin Regional Airport (A39) is a gateway to points throughout central and southern Arizona. Formerly known as Phoenix Regional Airport, this general aviation airport is conveniently situated between the cities of Maricopa and Casa Grande, just 44 miles southeast of Phoenix and 82 miles northwest of Tucson.
Owned and operated by the Ak-Chin Indian Community, the airport has recently undergone a series of renovations to improve its utility and safety. Improvements included crack sealing, seal coating, and remarking of the runway and taxiway; installation of a new beacon, wind cone, and segmented circle; upgrades to the terminal building and reactivation of the fuel system. Additional improvements, including installation of security fencing and runway lighting are planned for 2015. In addition, the Airport was accepted into the National Plan of Integrated Airport Systems (NPIAS) in October 2012, which will also make it eligible to receive Federal grants under the Airport Improvement Program (AIP).
The Ak-Chin Indian Community offers both on and off-airport leasing opportunities for pilots and businesses, including Santa Cruz Commerce Center, which is less than five minutes from the airport. This fully improved industrial park offers exceptional tax advantages and below market land lease rates with a build-to-suit option for qualified tenants.
The airport is also just 8 miles east-southeast of the City of Maricopa, which provides quick access to business, agricultural, and government centers; world-class golf, entertainment, and accommodations. (Get driving directions to the Terminal.)
Talk on Twitter:
@AkChinAirport