AIRPORT MANAGER:
Tim Costello
520-568-1683
PROPERTY LEASING:
Planning Office
520-568-3246
custom leasing solutions in a
native environment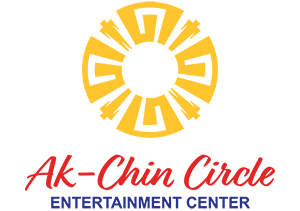 About the Ak-Chin Regional Airport
Ak-Chin Regional Airport is a publicly-owned public-use airport located in the Santa Cruz Valley of Southern Arizona, located approximately 44 miles southeast of Phoenix and approximately 82 miles northwest of Tucson, Arizona. It is situated within the jurisdiction of unincorporated Pinal County on non-trust land just outside the boundary of the Ak-Chin Indian Community (ACIC) between the cities of Maricopa and Casa Grande. (Get driving directions to the Terminal.)
The airport is designated by the FAA as site number 00751.55*A with a 3-letter identifier A39. The airport location is Latitude 32˚59'26.90″ North and Longitude 111˚55'06.70″ West according to FAA Form 5010-1, Airport Master Record. The existing airport property line encompasses approximately 270 acres which is owned and operated by the ACIC. In October 2012, the Airport was accepted into the National Plan of Integrated Airport Systems (NPIAS), which will make it eligible to receive Federal grants under the Airport Improvement Program (AIP).
The terrain surrounding Ak-Chin Regional Airport is generally flat with the exception of a few foothills east of the airport. Sitting at an elevation of 1,300 feet Mean Sea Level (MSL), the airport has higher terrain on its borders to the northwest and northeast. The Sierra Estrella Mountains are approximately 15 nautical miles northwest of the airport and reach as high as 4,512 feet MSL at Hayes Peak. The San Tan Mountains are located approximately 14 nautical miles northeast of the airport and reach as high as 3,104 feet MSL.
The Phoenix Regional Airport was first constructed in 1999 and encompassed an area of approximately 406 acres, of which 270 acres are defined as the airport footprint. The airport property has one 4,751 foot by 50 foot runway, parallel taxiway, apron, FBO/terminal building and fuel system. The airport was originally a private airport with plans for mixed use development surrounding the airport including a lake, commercial, industrial, and a flying residential airport. The airport was purchased by the ACIC in 2006 and was renamed in 2011, after a month-long Airport Renaming Contest held in the Community. The airport and surrounding property owned by the Community now encompasses more than 450 acres.
The Ak-Chin Regional Airport has an existing Airport Reference Code (ARC) of B-I (small). The majority of the aircraft utilizing the airport are predominately single engine and multi-engine piston aircraft. Other users also include rotorcraft, gliders, and ultralights. Currently at the airport, the users include flight training, business, and personal transportation along with recreational operations.
There are 14 based aircraft at Ak-Chin Regional Airport of which 6 aircraft are located next to the airport in Saddleback Industrial Park.
Talk on Twitter:
@AkChinAirport